Mid-Winter Conference
The Mid-Winter Conference is in-person at the
Portland Sheraton Inn at the Airport on February 17-19, 2023.
Registration price from December 1 until February 3rd is $135.
After February 3 until the day of the event registration is $145.
Schedule At A Glance (page 1) & Sessions Descriptions (page 2) PDF
Dress code for Mid-Winter Conference is business casual.
Scroll down for the conference registration form.
Display tables may be requested. Click here to go to the form.
Note: You must be a registered attendee to be approved for a display table.
Cancellations – Cancellation requests made by sending an email to [email protected]
by 5:00 PM on Thursday, February 2, 2023 will receive a full refund. Due to supply chain issues, cancellations received after the deadline above will not be refunded.
---
Why Should You Attend?
Kiwanis International President Bert West will be in attendance.
Kiwanis Int'l Trustee (and our current District Counselor) Michael Mulhaul will be in attendance.
Friday will start with an Opening Session and no-host bar at 7 pm – dinner is on your own.
Our Saturday morning joint service project with CKI will be making 100 "Foster Welcome Baskets" for foster kids (First Lady Mary's District Service Project).
Saturday night dinner (part of the registration cost) will be shared with CKI during their DCON Awards Dinner, after which we will break into Governor David's program.
Sunday morning District Board Meeting and Closing – and then head for home.
---
Hotel guest room rates are good until February 3rd. There is no promise any more rooms will be available at the reduced rate after that date.
Hotel guest room reservations: (503) 335-2857 or go to the hotel's website to book your room online: Book your group rate for PNW District Kiwanis
(Sheraton Portland Airport Hotel for $142 USD per night.)
Please make sure that you choose the dates you want to stay before you click the "check availability" button. You will get a message that says no availability if you don't enter your dates first.
If Parking shows as $18 disregard it as it is no charge.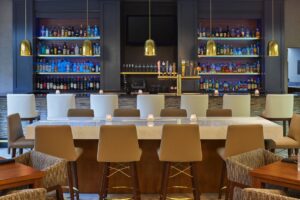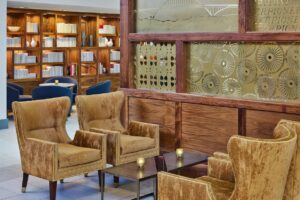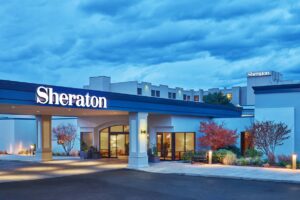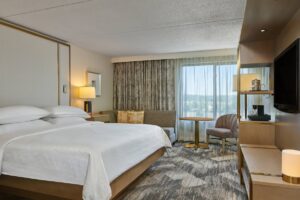 ---